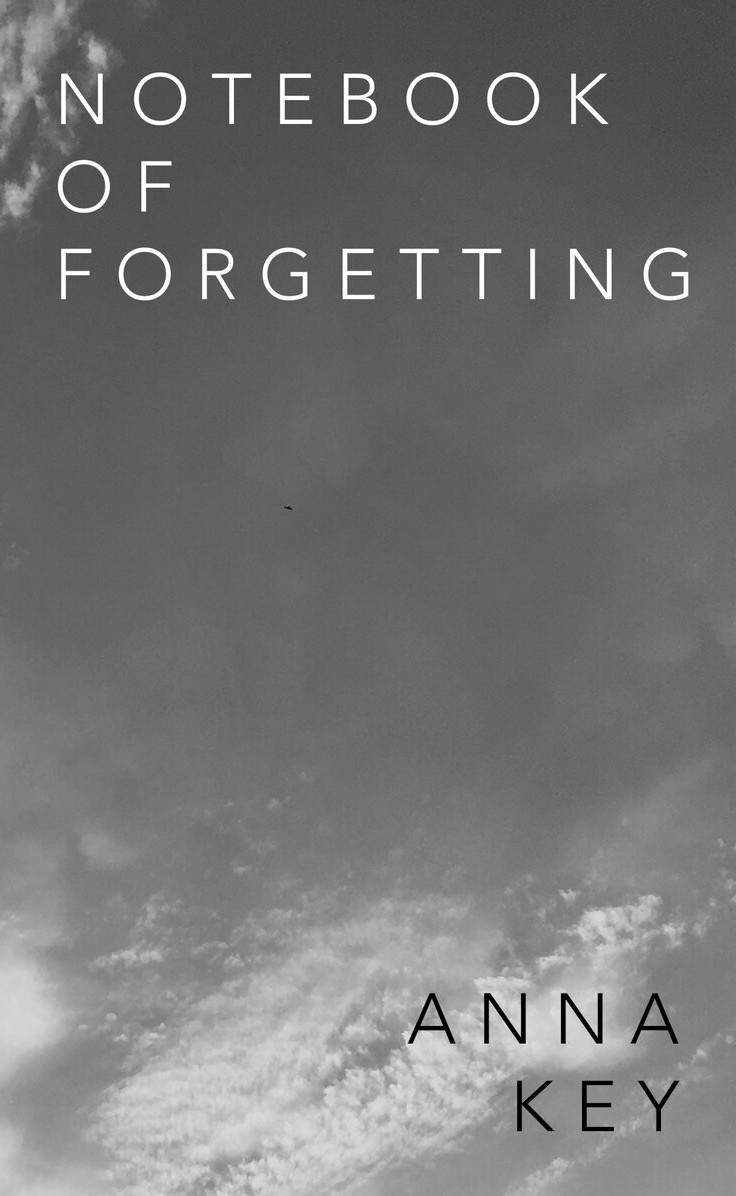 ANNA KEY
Poetry

PAGES: 76
FORMAT: Paperback
ISBN: 978-1-949497-02-1
PUBLICATION DATE: 25 November 2018
$15

Like Wittgenstein's ladder in the Tractatus that must be kicked away or Wallace Stevens' supreme fiction, Notebook of Forgetting belongs to a tradition of negative poetic and philosophical projects—projects that, in their attempts to say the unsayable, are doomed to failure from the start. Even so, the attempt to say is revealing: marking out, as it does, the territory of the sayable. Searching out words to say the thing that is really at stake, but that cannot be said--cannot be said because it misses what it means in the saying, cannot be said because the words have somehow lost the ability to say, cannot be said unless it is immediately forgotten--Notebook of Forgetting asserts the primacy of what is beyond language in the only way writing can: through the language which fails to reach it.

Published on the Feast of St. Catherine of Alexandria, 2018.
"I found the diaristic, inner conversational elements of the poems engaging, as well as the cumulative interrogations that drive the poems along. Formally, the crossings-out are intriguing, hard to pull off (typically), but here put to the service of a kind of honesty born in doubt, sincere then to the purpose of the poems. I'm glad to have read the book."
- Peter O'Leary, author of Thick and Dazzling Darkness:
Religious Poetry in a Secular Age
from NOTEBOOK OF FORGETTING